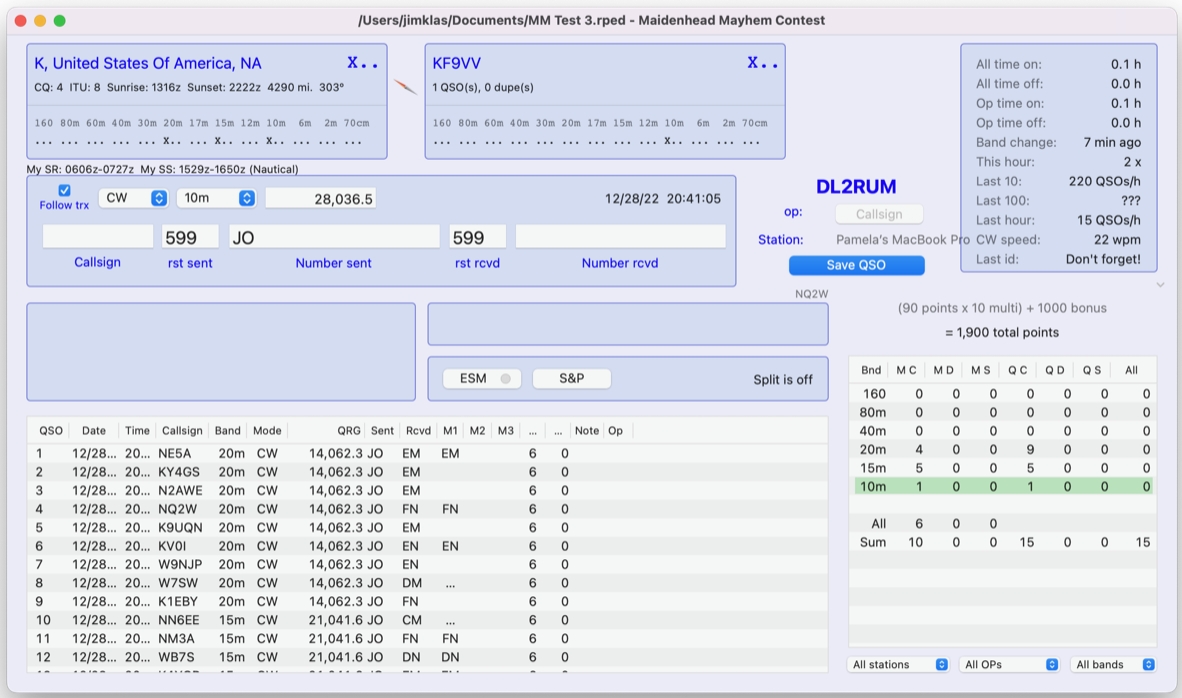 Welcome to the MAIDENHEAD MAYHEM MAC. logger page!
We are currently still working with two authors of Mac type loggers that will do the MAIDENHEAD MAYHEM.
The SkookumLogger made by Bill, K1GQ
https://www.machamradio.com/blog/2021/08/22/skookumlogger-v3-2-1-now-available/

And the RUMLog Logger Made by Tom DL2RUM https://dl2rum.de/rumsoft/RUMLog.html

The SkookumLogger is still up in the air. We contacted Bill, asking if he could make a logger for the Mayhem, and he quickly replied with "Depends almost entirely on the rules. Rules similar to others contests and with predictable dates are easy. Rules that strive to be unique may not be supportable." We asked what does he need from us. Especially thinking Unique is describing the Mayhem Mildly. We have replied a few times more, but have not gotten a reply as of yet.

Above you see an image of the RUMLog logger. Made by Tom DL2RUM
Here is his website. https://dl2rum.de/rumsoft/RUMLog.html

When we contacted him, it was almost immediately we got a reply asking for all the rules and needs.
And after sending this information to him it was under a HOUR! That he sent us a working Program!

For those of you that want to test this out NOW,
you can download the installer by clicking here, https://w9et.com/RUMlogNG.zip
Eventually he will have the latest version up on his website above.

One word of Caution, RUMLog has a similar issue as the Windows N1MM+ program with keeping track of times on and off.
You will need to do this on a piece of paper or similar how ever you want to do it.
But the Logger itself at this moment does not do the times correctly.

Watch here for further UP-Dates on a possible fix for this.

Otherwise the logger does all the scoring and all just fine.